Your Guide to Seasonal Trends
Get Started with our Seasonal Reference Guide
All markets have a cyclical nature. That's why this Season Reference Cheat Sheet is so important.
Identify key markets to trade based on seasonal analytics. With insights into the markets that have had strong seasonal tendencies over the years, you are able to focus your attention on markets entering bullish and bearish seasonal trends.
It's your quick guide to see the seasonal trends that can fuel your trading decisions. Get it today!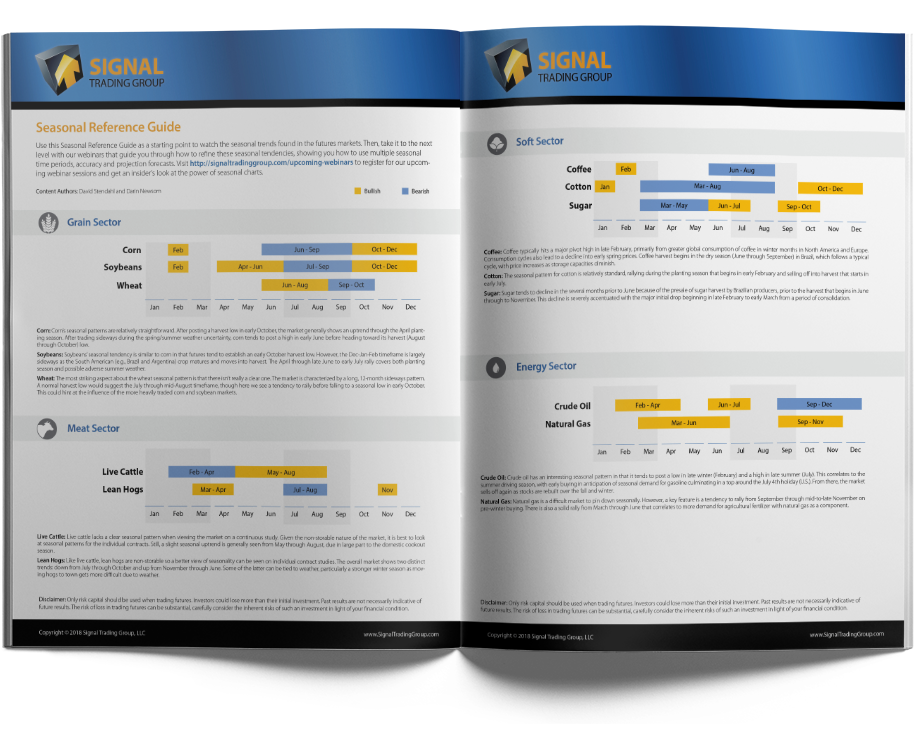 Get Your Cheat Sheet Today!