Watch our Live System Stream
Tune in to view a live stream of one of our systems for insight into what it's like to trade without EGO (no Emotion, no Greed and no Opinion).  It's your opportunity to see pure systematic trading at work.
Get Started
Simply click the Start Live Stream button for quick access to our screen sharing platform.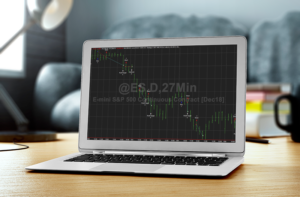 Signals are NOT buy/sell recommendations. Our information is strictly provided for educational purposes only.  As always … trade at your own risk and analysis. More
Featured Systems
Signal Trading Group offers 10 separate systems that follow a trend, momentum or pattern based strategy.
Trading Icons
Our systems at Signal Trading Group have the ability to go long and short. To fully appreciate the systems, we've identified the trading icons below to give you a better understanding of how to interpret our charts and gain insight into what our systems show happening in the markets.
Here are the trading icons and what they mean.
Blue Up Arrows : Long Entry (LE) "Buy" Signals
Red Down Arrows : Short Entry (SE) "Sell" Signals
White Triangles : Long Exit (LX) or Short Exit (SX) Signals
Completed trades will be connected between the entry and exit signals with a dashed line.
Blue Dashed Lines (

– – –

): Profitable trades
Red Dashed Lines (– – –): Losing trades
Example Charts
Here are examples of the types of charts that will be shown in the live stream.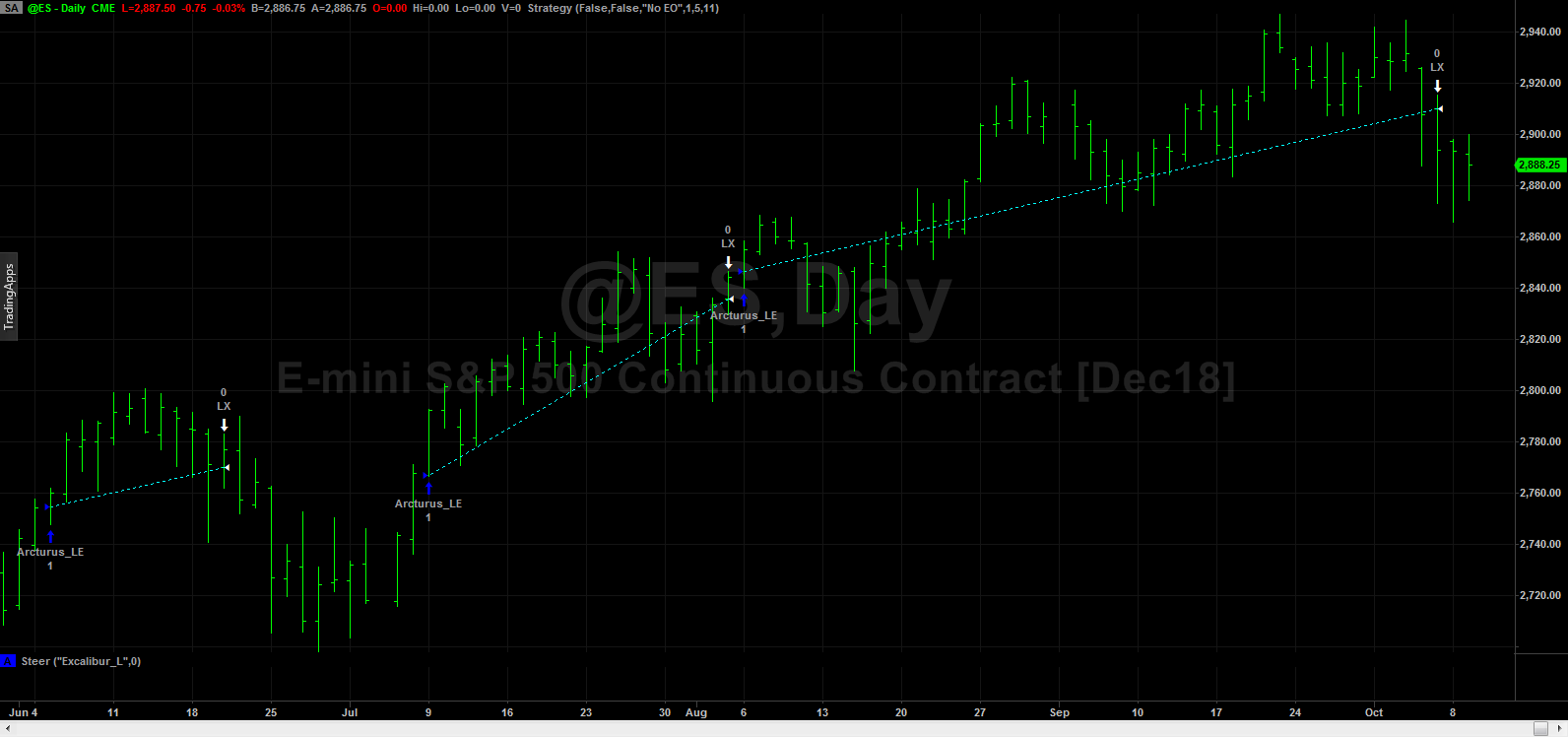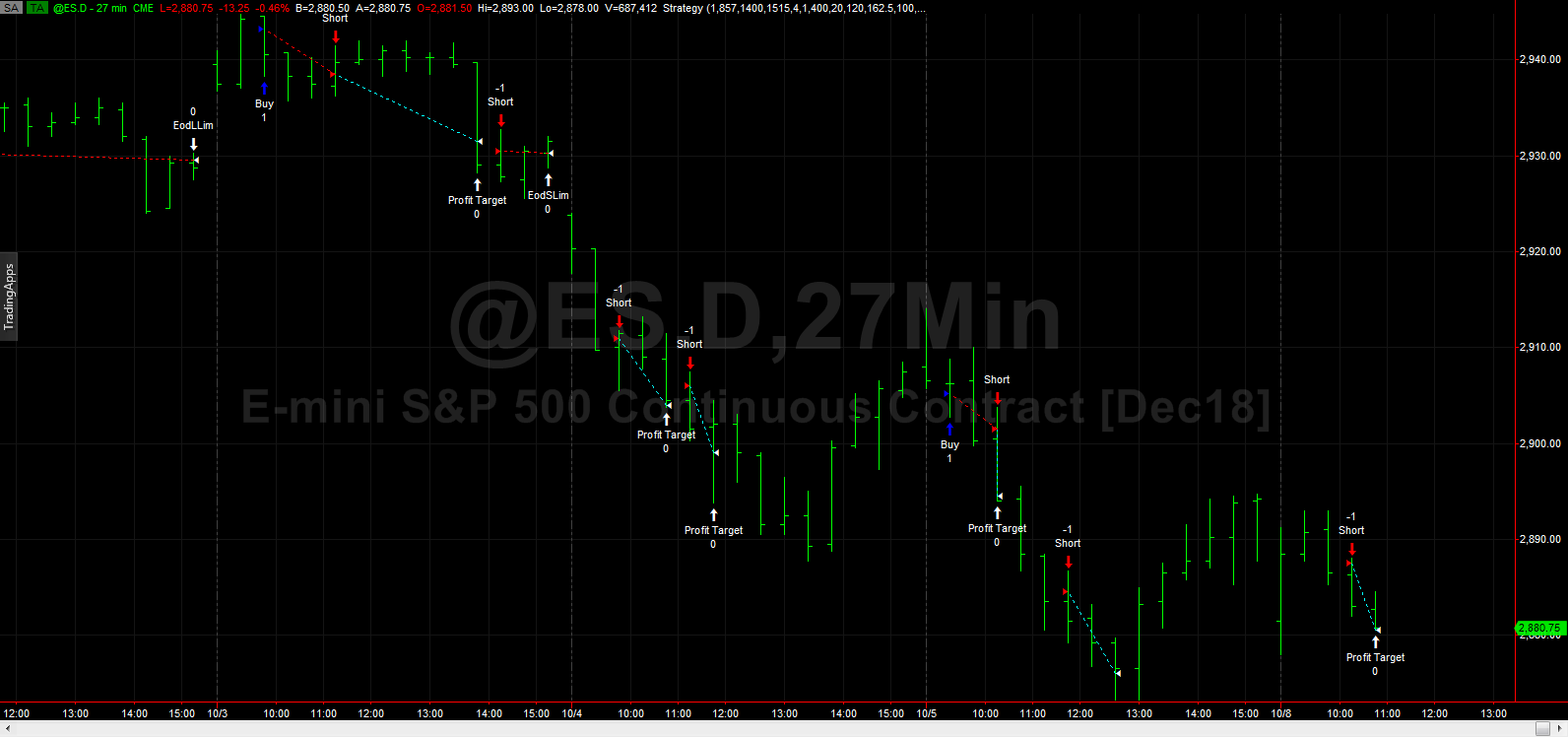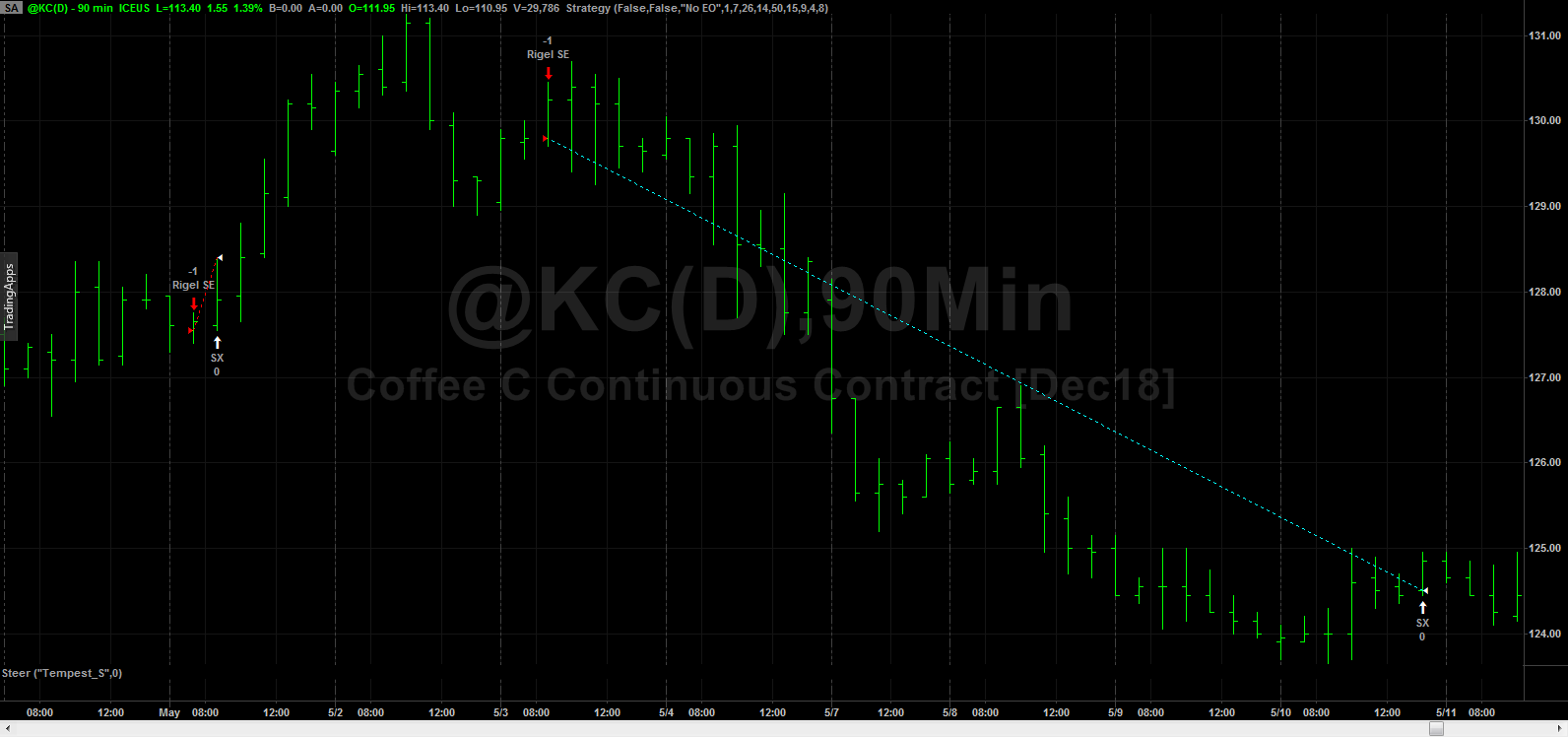 Get a 30 Day Trial for $7
Premium Membership
When the trial ends, your account will convert to a full price Premium account. You may cancel at any time. Members are not eligible for trial offer.
All trading involves risk. Leveraged trading has large potential rewards, but also large potential risk. You must be aware of the risks and be willing to accept them in order to invest in the futures and options markets. Don't trade with money you can't afford to lose. This is neither a solicitation nor an offer to Buy/Sell futures or options. No representation is being made that any account will or is likely to achieve profits or losses similar to those discussed. The past performance of any trading system or methodology is not necessarily indicative of future results.
Our strategies have not been developed based on knowledge of or with reference to your particular circumstances, such as financial position, goals, risk-reward preferences, tax situation, brokerage arrangement, investment or trading experience, and so forth. Hence no content or model published here constitutes a recommendation that any particular security, portfolio of securities, transaction, or investment strategy is suitable for any specific person. You alone are solely responsible for determining whether any investment, security or strategy, or any other product or service, is appropriate or suitable for you based on your investment objectives and personal financial situation.